How important is customer service to your business?
In today's ever demanding retail industry, with household budgets tighter than ever and so many competitors out there how much does customer service matter?
I worked in retail before starting my career in IT and then marketing. I was very successful as a salesman and reached the accolade of one of the top 10 in the country for a large UK chain of joinery stores.
Most of my trade customers came back because they knew I would ensure that from sale to delivery I would check every aspect of their order. If there was a problem I would let them know what the issue was and what had been done to resolve it.
The importance of the customer was at the forefront of the companies ethos, repeat business is what we strived for and achieved, all thanks to great customer service.
Think of a recent trip to the shops you have made, whether it be a high street or a supermarket how would you describe your contact with the staff?
Friendly?
Helpful?
Knowledgeable?
My Customer Service Experiences
I have to say that some of my personal experiences have left me determined not to return to a store even if I have to travel further to get the item elsewhere and even pay slightly more.
I personally prefer to visit the small owner run motor factor store for my car cleaning and basic servicing needs. I know I pay more and I have to travel further to get there, the reason? Customer service.
You know the guy needs all the business he can get, he has likely been working there for years or owns the business. They know what they are talking about and have a vested interest in making sure you have a good experience and return again.
I have made many trips to large national motor factors which has resulted in the wrong part being supplied. I decided it was cheaper and easier to go further, pay more but get the right part and advice 1st time round.
So on to the importance of customer service!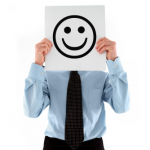 I believe that once you have established a brand the next step is to retain your customers with top quality customer service. As your business grows you need to invest in more staff and ways to retain those who got your business to where it is now. After all in today's tight economy every customer is important to the continued growth of your business.
So how do you create good customer service?
Good customer services starts with your staff. If they are happy and motivated their positive attitude leads to happy customers. Staff who receive some form of product training feel empowered, allowing them to speak more confidently to your customers about the products or services you offer and get that sale.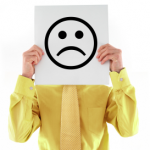 If your staff feel undervalued, disillusioned or there simply isn't enough of them to go around it is likely to impact customer services.
Most business owners will automatically think that to make their staff happy they will need to increase salaries or commission. Not always the case, various researches carried out on this subject suggest that employees happiness is not always financially linked.
Depending on the dynamics of your company the things that will put a smile on your workers faces will differ from business to business. An example would be of a retail shop where none of the staff receives any kind of induction training.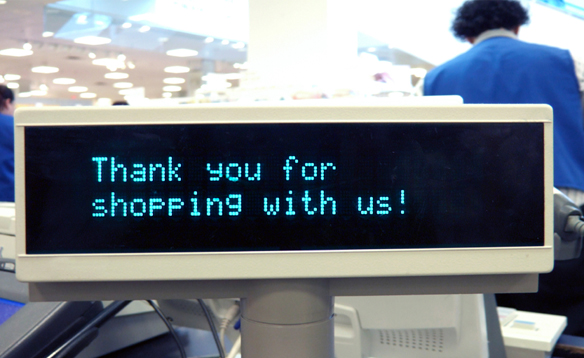 There is no training on how the tills operate and no training about the products for sale in your store. A customer walks in interested in making a purchase. None of the staff can offer any help with questions and when the customer decides to take a chance no one can operate the tills.
The customer now has a negative view of the company and its staff. The staff are perceived as idiots who don't know anything about the products or tills. The company is seen as lacking in basic training for its staff, the very people who the customer has contact with.
As this cycle continues the staff become frustrated at the customers perception of them and at their employer for not providing the training they need to do their job effectively.
Everyone wants to feel good about their job, if you provide the staff with the knowledge needed to interact with customers without appearing clumsy and lacking knowledge of the products they will be happier. Customers will be happy the staff have answered their questions and they have parted with their money and left the store without waiting in large queues to pay.
There are many other ways to make employees feel valued, organising company events, company BBQ, even a gesture from the management during those hot days of a simple ice lolly can have a huge impact on your staff.
We should also remember that it isn't the sales staff alone that keep the cogs of your business turning. You need to keep the office, distribution and all the other staff that work for your business feeling proud to work for your company and recommending both you as an employer and your products or services.
Here are a few articles I found on this very subject. Affecting some of the high street brands you know and a multinational company.
Walmart customer service failing