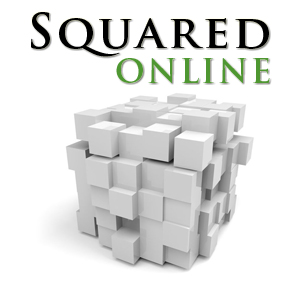 Background
I have worked successfully in the digital marketing industry for a number of years now. All of my knowledge and skills have been self taught with no formal training.
I read blogs, articles and use analytics from various sources to try to understand my clients customers and their behaviors.
Since August this year I thought it was time to gain some qualifications to prove my skills and worth to my current and perspective clients.
I manage many large pay per click campaigns so I started with the Google exams in August and qualifies a week later passing my Google Fundamentals and Advanced search certification.
I want to acquire the full set of Google certifications but with my work commitments gaining the Display and Analytics advanced exams before starting Squared Online proved too much .
1st Lesson!
With some nerves and anticipation I prepared for our 1st lesson of the new Squared Online course. Pen and pad at the ready I suddenly realised I hadn't setup the web cam that was on the hardware list!
Spending the next 15 minutes trying frantically to unpack and get my web cam working, I realised it wasn't necessary for the classes (to my relief) until we started the lesson.
As Squares were joining the classroom we were all getting acquainted, discussing interests and chatting in general.
We had a brief introduction to our tutors, the interface and how to use the online campus and the resources that would be used as part of our online study.
Google+, Twitter, LinkedIn, YouTube and WordPress seem to be the main platforms used on the course, thankfully I have accounts with all of these platforms so just a quick template change, update the details and I'm set to go!
A Q&A session finished off our 1st Squared Online class.
Overall a good experience.
Homework already!
We have a video to watch from Neil Perkins on changes in technology and behavior and the impact of change on digital. Looking forward to watching Neil's video and acquiring a different perspective on our digital world and what influences it.
What I'd like to get from Squared Online.
I have always worked on my own, without a team to support me or bounce ideas off and gain new inspiration. Therefore I am looking forward to collaborating with other Squares from the same marketing industry.
With this in mind I am keen to support my fellow Squares and share tips and tricks with them. I would also like to learn as much as I can from Squares with experience in the digital industries I currently have little or no knowledge of.
Concerns?
A main concern of mine with the Squared Online course is having to publicly display my views on the web, something I am not used to doing on a personal level.
I post blogs, tweet and use the social platforms for clients but always masked by a business profile as opposed to a personal one.