Landing Pages What's it all About?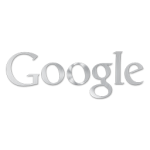 Optimised landing pages are a core part of a Pay Per Click campaign. With Google paying even closer attention not only to the quality of your landing page but also the speed at which it loads a lot is riding on the quality of your landing pages. The quality of your landing page is one of the factors Google uses to decide how much you are going to pay for a click on your ad.
If your page load time is too slow you pay more for your AdWords clicks, poor layout and use of elements like H tags, alt image tags and of course the copy used on your landing pages will also affect the cost you pay. Google needs to ensure the landing page your ad leads to gives its users search query the most relevant information possible, the less relevant the landing page the more you pay.
Of course there are many others factors in play when an Internet user types a search query which matches one of the keywords in your ad groups. The quality score of your ad and keywords are but a few others to mention. The end result is how much you pay for your clicks, the lower the cost the further your budget will stretch.
OK, so onto Search Engine Optimisation or SEO. Working with clients it seems many business owners consider SEO as a waste of money, a dark art where they pay someone for something they aren't too sure about and can't see a direct benefit to their business. I have worked with clients who started down the route of combined PPC and SEO campaign only to drop the SEO after a 6 months as they saw no value of the work being done.
Whats the difference between PPC and SEO?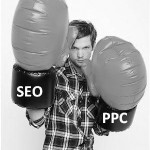 So we are clear, PPC or Pay Per Click like it says in the title, you pay for each click your ad receives.
SEO or Search Engine Optimisation is getting your website listed high on Google's organic search results, also know as Search Engine Results Page (SERP). I would describe the Organic search results as free but if you are paying to have SEO work done to your website it isn't really.
SEO is a careful balance of linking other authoritative and most importantly relevant website content to your web page. The link building is known as 'off page optimisation', 'on page optimsation' is covered in part by the list below. A careful balance of keywords, placement and how they are used within the page content.
The landing page on your website needs to contain your most important keywords in the following parts of the page:
URL
Title
H tags
Good copy
alt image tags
META description
The above list is not exhaustive, there are lots of other important elements which affect your page rank in the SERP (Search Engine Results Page) placement.
So, you are asking yourself what is the connection between PPC and SEO then?
In my opinion they both interact with each other, this interaction is however only a one way street. The SEO efforts to a landing page on your website will have a positive effect on your PPC campaigns. Having a great AdWords account with wonderfully written ad copy and a mix if strong short and long tail keywords isn't going to help your website rise through the organic search results page and get you on page 1.
On the plus side, your SEO efforts if done properly should see your CPC (Cost Per Click) costs reduced for your campaigns using landing pages that have had SEO work done to them.
Going back to clients that dropped the SEO and kept going with their PPC campaigns. We gradually started to see CPC costs rise. Why you ask? Relevance.
The relevancy of your landing page is what Google is interested in. The more relevant the page content is, the more likely the same Internet users will return next time they are looking for something online.
Another factor affecting SEO is the age of the content, Google is also looking for fresh content that is being updated regularly. The thinking behind this is that if a page has been updated it is likely that the content is more relevant thant an older page with similar content.
After all, Google's business is search.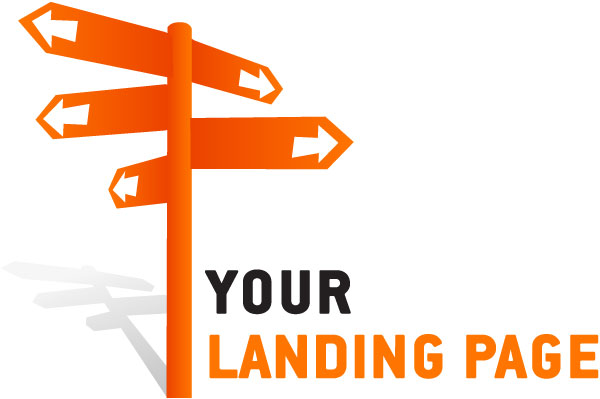 If you have applied the SEO correctly you should see an improvement in your organic results. SEO is a slow business and the results can take 6 months for your site to be seen on page 1 of search results for your keyword. Amongst other things the results of the SEO work depends on the number of other pages optimised for the same keywords your webpage on the Internet.
The quality score of your landing page for AdWords should also improve. If you have optimised your landing page for the same words you have in your AdWords campaigns your landing page is now more relevant to the search query in your ad group activating your ad. The result of the better quality landing page, a dozen tightly themed keywords with a couple of nice ads should result in a lower CPC.
Google rewards you for a tightly themed campaign, with relevant ad groups containing both long and short tail keywords and some engaging ad copy with call to action. When Google calculates how much it will cost and whose ad gets the top spot in the results for a users search query your landing page should tip the scales and get you a cheaper CPC bid.